Packages for Supplements
Crystal Systems will create a modular package for your supplement company, to manage customer service, products and FDA compliance.  
Get a well priced supplements business package with Acctivate for Quickbooks. 
We pack in lots of features for small and midsized Natural Products companies.
If you need a different configuration, your package can be configured with Sage, DataNinja, MiSys, MasterControl, Direct Scale and most ERP systems.
Having dominated the small business accounting software market since the 1990s, Intuit's QuickBooks is used by over 80% of small business in the U.S. QuickBooks is easy to use and helps millions of businesses manage their financials and grow their business.
---
As a business grows, your needs grow too - and those needs extend beyond accounting. With QuickBooks, inventory management, order processing, and other complex tasks can prove difficult or impossible. To meet these needs, Acctivate created a comprehensive order management and inventory system approved by Intuit. Acctivate's integration with QuickBooks provides easy and direct access to data in your QuickBooks account, such as your current customer and vendor records.
This utilizes the strengths of both systems: QuickBooks for your accounting functions and Acctivate for your production, traceability and inventory control. By adding true end-to-end traceability and real inventory costing for your products, you get functions that QuickBooks alone can't provide.
Add customers automatically
Simultaneously add new customers to QuickBooks and your accounting system account.

Keep an eye on costs
The integrated accounting system accurately costs each lot through the process, manages manufacturer chargebacks, and allows order processing through multiple options; such as via affordable EDI, over the Internet, or within your order department.
Quickly generate detailed cost reports for your production runs with breakdowns for raw materials and labor used and work in progress of finished goods created. You'll be able to keep an eagle eye on the health of your business and whether your costs are in line with current (and historic) expectations.
Update QuickBooks with new bills, invoices and purchase orders.
You can create invoices and POs in Acctivate and click a button to send them over to QuickBooks. QuickBooks will recognize the products you are selling (or buying) and treat the invoice or PO just like any other you've created. Upon updating your accounting in QuickBooks, Acctivate creates general journal entries for your inventory costs.
Attract new customers, cultivate strong customer loyalty, improve the order taking experience, and nurture current customers.
Customer Relationship Management (CRM) is built-in with Acctivate, to enhance competitiveness by improving sales productivity, enabling management control and promoting business consistency.
The CRM module is a feature-rich system that combines customer tracking with order processing. Take advantage of real-time information about inventory and shipments for a 360-degree view of your customers.
---
Accurate Quotes
Tight integration with formulas and costs lets you exceed customer expectations and improve margins with more accurate quoting.
Automatically Create E-Commerce Customers
Automatically create new customers and orders when you get an e-commerce order on Shopify, WooCommerce, Amazon or another online sales channel.
Business Dashboard
Get a single view of customers, contracts and orders with an integrated dashboard. Stay connected to your entire customer service operation with easy-to-use alerts and business processes.
Customer Sync With QuickBooks
Maintain detailed customer records and notes on each one. Connect Acctivate to QuickBooks and import all your existing customer records. A one-button sync between systems updates changes.
Lot Track and Trace
When you ship (or deliver through a direct store delivery route) your products, Wherefour records the lot codes you opt to ship (and automatically puts lot codes on orders and invoices), so you always know exactly which lots and quantities went to which customers.
Manage Chargebacks
In the Natural Products industry, suppliers and customers often negotiate price agreements. For example, discounts or rebates are given if a certain quantity is bought within an agreed period. Companies need to record these price agreements with suppliers and customers.
When the FDA and other regulators come calling, accurate records will be ready. Crucial quality and compliance records are organized for easy access, with industry-standard version control and electronic signatures.
Design Proofing
Labels and marketing materials flow through advanced proofing tools that compare every version down to the pixels on the page, and track all comments and approvals.
Automatically synchronize your product data with popular shopping carts such as Magento, Shopify and 3Dcart. Simplify your online sales management with built-in connections to omnichannel merchants such as Amazon and eBay.
Crystal Systems can automatically provide follow-up support records in the CRM. Crystal downloads sales orders to keep your accounting current, and uploads inventory stock levels to the channels.
Build a new sales channel with the premier online sales systems. Extending the capabilities of Crystal Complete, our consultants can help you create an exciting new merchandising experience.
Are you ready to get started?
Customers and governments are continuously setting stricter requirements for quality and food safety (for example HACCP and GMP). You likely negotiate different quality systems in which multiple registrations must be carried out. Logistics chains must integrate so that products can be traced (track and trace) and effective action can be taken in the event of an emergency.​
---
Complaints and adverse events
Sometimes, your organization must resolve complaints. In addition to customer complaints, you may also have complaints towards suppliers or internal issues. Whether the complaint is a simple issue or a complex adverse event, the Activity Tracking system lets you manage established procedures to solve these situations.
Electronic records compliance
Comply with FDA and 21 CFR Part 11 regulations by capturing batch data, sign-offs and processes electronically. Reduce risk even further with electronic signatures and full audit trails.
Labels and Fact Panels
Create food nutrition labels and supplement fact panels using FDA compliant labeling software.
Inspection Status
Production and distribution companies in the food & beverage industry must have full control over all incoming and outgoing goods. Quality and quantity controls are essential. This process works by assigning an inspection status to incoming and manufactured goods. To enable this process to run efficiently and effectively, you need an ERP system that supports and automates this process wherever possible.
Lot track and trace
Meet the Food Safety Modernization Act (FSMA) and Safe Quality Food (SQF) standards with forward and backward traceability of lots/serials and supplier ingredients.
Manage specifications
Customers and governments are setting ever more demanding requirements for food quality and safety. When even the slightest change is made to a raw material or recipe, all the specifications of affected products must be recalculated.
Track non-conformance and CAPA activities
Create quality management procedures with the built-in Acctivate activity manager. Add third-party SOP and CAPA modules for enhanced compliance management and FDA quality compliance vendor qualifications. Establish libraries of Vendor Inspection Plans and Checklists for raw materials, WIP and finished goods, as well as equipment.
Part of running a successful food or natural products business is managing your inventory and stock levels and wisely projecting future needs. With QuickBooks and Acctivate, recipes or formulas with production multipliers instantly send alerts when lacking enough ingredients to meet production. The system suggests orders and gives the estimated cost, based on your current accounting cost methods.
---
Barcode product and warehouse bin labels
Ready to label your inventory? Acctivate prints product barcode labels with one click.
Check quality requirements for every lot
The system checks quality requirements for every lot and inventory item.
Cycle counting
Cycle count reports and mobile apps can help you quickly and efficiently keep the real world and virtual worlds in sync.
Landed cost
Do your products and ingredients have a complex road to your door? Landed Cost will help distribute the indirect costs of shipping (including shipping costs, entry costs, duties, brokerage fees, and taxes) to inventory items.
Lot tracking
Lot tracking capabilities automatically enforce lot numbers across inventory items and maintain each lot number throughout the process. If your products require serial numbers, Acctivate provides them.
Mobile warehouse management systems (WMS)
For even more efficiency and accuracy, use our Mobile Order Picking and Receiving modules. Get rugged efficiency by using industrial-grade devices from Zebra, Honeywell and others, or run the software on most Windows Mobile devices.
Stock availability
Log expiration dates and pull inventory for production based on FIFO, LIFO or user-selected lots and transfer inventory between locations with a couple of clicks. Acctivate lets you set reorder amounts for each type of inventory and provides alerts when quantities get below set thresholds.
Weight scale integration
Your organization works with products that are sold by weight, so scales are used intensively. In order to weigh and record the consumption of items more quickly and more accurately, scales integrate into your ERP system.
Tracks everything used in your food or natural product business, including the user who did the transaction, the date and time, and all the associated costs as well. Generate full traceability reports any time by date range for ingredients or specific lots of production, including items shipped to customers.
Lot traceability reporting
Satisfy auditors with bi-directional lot traceability to support fast recall reporting.
Usage relationship diagrams
Provides lot usage relationship diagrams showing end-to-end material usage during all production processes.
Ensure that your facilities and processes will safely deliver your product. The Activity Manager lets you create lab procedures, validate operations and manage a Quality Oversight program.
Crystal organizes the records and our services keep you aware of the responsibilities of Natural Products brands. For more complex regulatory issues, our consulting partners can provide you with deep expertise in Governance, Risk and Compliance issues.
Don't slip up on labeling and marketing claims - let regulatory experts review your messaging to avoid potential problems. The Crystal systems proofing and review module tracks changes and approval of your labels, as well as proofing content designed for print and web.
Quality procedures
Manages the workflow from QC data collection to the review and disposition of substandard products
Light Manufacturing: Use the QuickBooks with Acctivate assembly system to manage light manufacturing. Create kits such as holiday baskets and configure-to-order combinations. Build counter displays, samples and testers as the need arises. Easily take care of distributor requests such as pallet and master pack shipping.
Ingredient-based Manufacturing:
Crystal Systems extends Acctivate with formula and recipe calculations, quality documentation and best-practice configuration for raw material processors as well as food, supplement, cosmetic and personal care manufacturers. Acctivate lets you create multiple-level Bills Of Material, check the availability of components, and issue Purchase Orders for supply.
---
By-product traceability
Production orders let you assign waste products and lot traceability for your by-products. The system includes the cost of your by-products in production costing reports.
Configurable production instructions
Create many different product types such as capsules, processed foods, produce, meat, fish, ingredients, liquid and powders. Each job type is processed in a unique way that lends itself to your type of manufacturing.
Contract manufacturing
Supports Contract Manufacturing environments.
Equipment and labor scheduling
Assign equipment and labor to batch jobs. Link a series of assembly stages into a single manufacturing process. Prioritize the scheduling and execution of specific work orders.
Flexible pick lists
Produce inventory pick lists that work with your team and existing production processes. Design pick lists to meet your needs with Crystal Reports. Add photos, material handling requirements, barcode images and more to make pick lists a natural part of your production process.
Lot tracking
You won't miss an important transaction during your next audit or compliance inspection. QuickBooks with Acctivate provides complete lot number tracking – from raw materials through finished goods.
Light assembly and kitting lets you pack products into different sizes of containers and generate lot codes through that process.
Produce reports for a single inventory item from the originating vendor to all end-user customers – all the way through the manufacturing and/or distribution process. See what lots and quantities were shipped to customers for a date range.
Material requirements plan
Compute your Material Requirements Plan (MRP) by comparing on-hand inventory to purchase orders, production schedule, backorders and customer orders. Besides creating insight into the workload for work center and machine centers, the Business Alerts provide insight into the plans for critical materials.
Multi-step production
With multi-step assembly orders, you can create complex formulas that model the same way you produce your products in the real world. At each stage of production, Acctivate will let you create new inventory, use inventory created in other runs, and produce whatever finished goods you need.
Plant scheduling
Crystal Reports lets you create a complete picture of all ongoing production orders. You can use filters to select on a particular location or a specific date. From a simple overview of the plan, to detailed process reporting, you configure exactly what you need to organize your operation.
Quality sampling
Tracks samples from Product Development Requests through batch production.
Rework production
Need to make corrections to a production run? No problem. Revise the assembly sequence with necessary adjustments using the reworked production. Maintains full records of what happened. You'll always know exactly what suppliers gave you which ingredients, which lots they went into and which customers received them.
Weight scale interface
Acctivate connects to scales to weigh and record the consumption of items more quickly and more accurately.
Workorders
A work order-driven production module makes it easy to customize your production flow to meet your needs. From consistent, daily production-to-production needs that are driven by your daily customer orders, QuickBooks with Acctivate takes care of your food processing operations.
Yield management
Because the final yield of each production run is a big factor in the true cost of your products, Acctivate tracks the final yield (and any scrapped amounts) of each run and automatically factors it into all cost calculations. You can also apply activity-based labor costs to each recipe.
Are you ready to get started?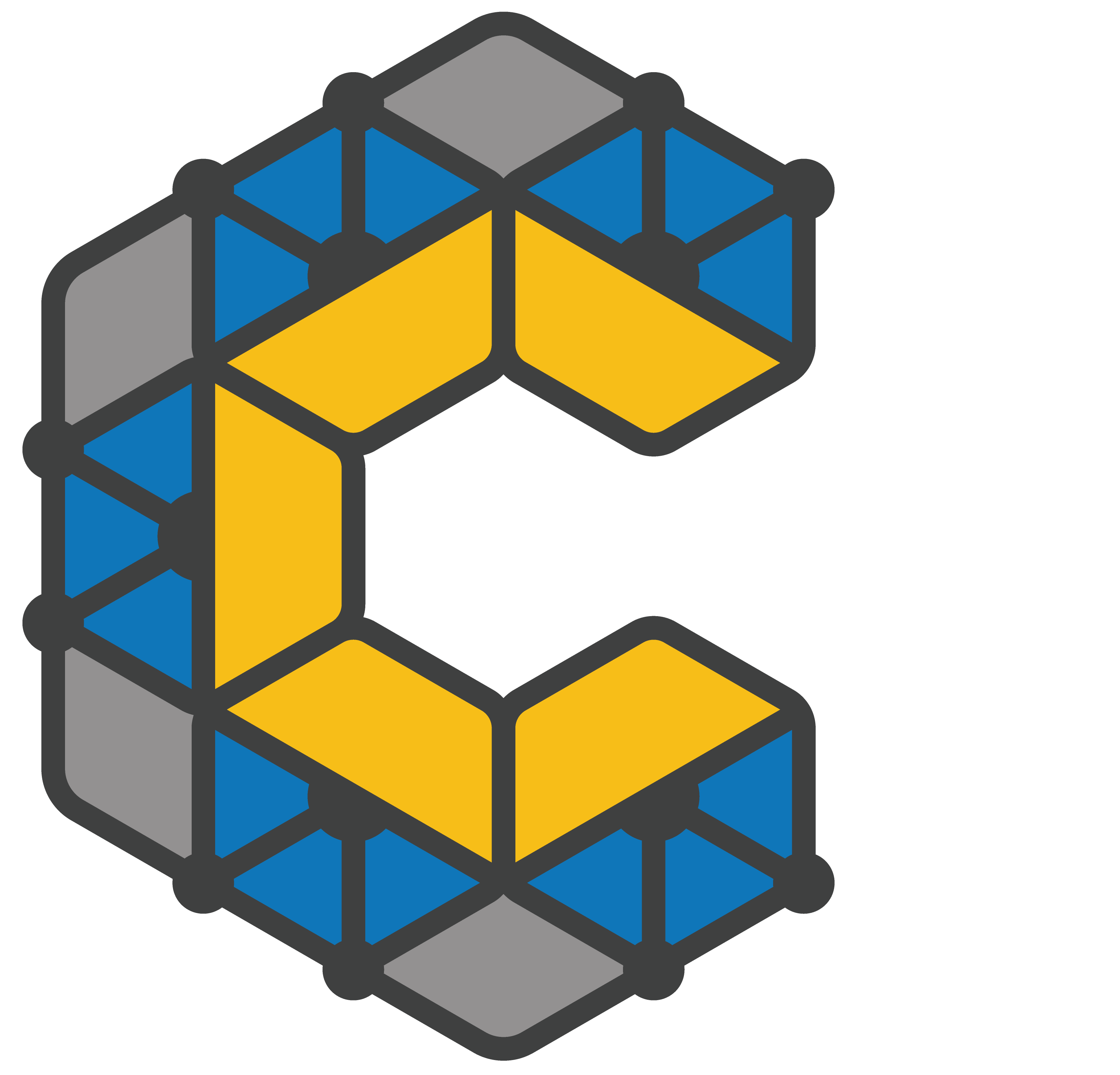 Crystal Systems delivers software and services for the natural food, dietary supplement, and personal care industries. In addition to software systems, the network of Crystal consultants provides specialized product development, quality assurance, and regulatory compliance consultants, and we can set up operational services for managing contract manufacturers and third-party logistics.