Cosmetics and Personal Care Software
Brand owners, distributors and manufacturers see smoother operations and more satisfied customers
Create market-driven products and manage distribution with the flexibility required by cosmetics brands. QuickBooks with Acctivate is an easy-to-use system for companies seeking an affordable solution, Sage with MiSys is a popular manufacturing alternative, MasterControl has a complete quality solution, and DataNinja automates manufacturing and inventory.  Let Crystal Systems help you pick a cost-effective solution for personal care.
Acctivate keeps track of the complex product structures of Cosmetics and Personal Care products.  We collect, enter and maintain detailed product data.  Your products will have complete raw material specifications, finished product BIll Of Materials, label data and other information.
Increase online sales conversions with public-facing images and descriptions, and publish your information to e-commerce and online catalogs.
If you are a manufacturer, you likely already know the importance of having accurate product counts in your facilities. This can include not only individual ingredients used in your product formulas but also the individual container parts and shipping materials needed to complete them. With optional scanner support and barcode generation to simplify your batch production, you can streamline your manufacturing processes while accurately maintaining your inventory counts.
Handle production using both process manufacturing (recipes) and discrete manufacturing (parts). You can design a completely custom and flexible process that matches your unique production requirements.
Optimize your contract manufacturer experience, while maintaining the formula control, purchasing management and all the required compliance records.
Make sure that costs are calculated precisely with packaging and labor details.  Automatically calculate material requirements using ingredient potency.
Take orders from e-commerce sites, manage your wholesale customers and ship product with Acctivate for Quickbooks.
Customer demand creates signals to reorder product and check the supply of raw materials.  Acctivate monitors the supply and distribution chain and alerts you to issue Purchase Orders.
We let the manufacturers know what documents are needed, such as Certificates Of Analysis.
As you expand your international supply chain, you can rely on our systems to qualify foreign suppliers, keeping track of quality and regulatory demands, and import ingredients.
If you want to sell internationally, our foreign language module will translate your invoices and other documents for international markets.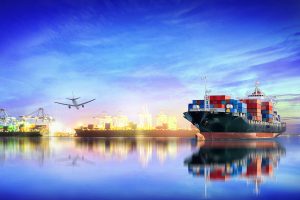 Are you ready to get started?