Sales and Distribution Software
Crystal Systems will configure your customer service, eCommerce and warehouse software to maximize profits.
An order management system manages all aspects of tracking and fulfilling sales orders, which can include order processing, forecasting, picking, shipping and invoicing, to help ensure that orders are prioritized and delivered to customers on time.
Acctivate inventory and sales software enables managing the many tasks a business handles every day that directly impact customer satisfaction – sales, inventory management, order management and fulfillment, manufacturing and customer relations – and simplifies, manages and automates these tasks and many more.  When your business needs more than Quickbooks for order processing, Acctivate takes you to the next level.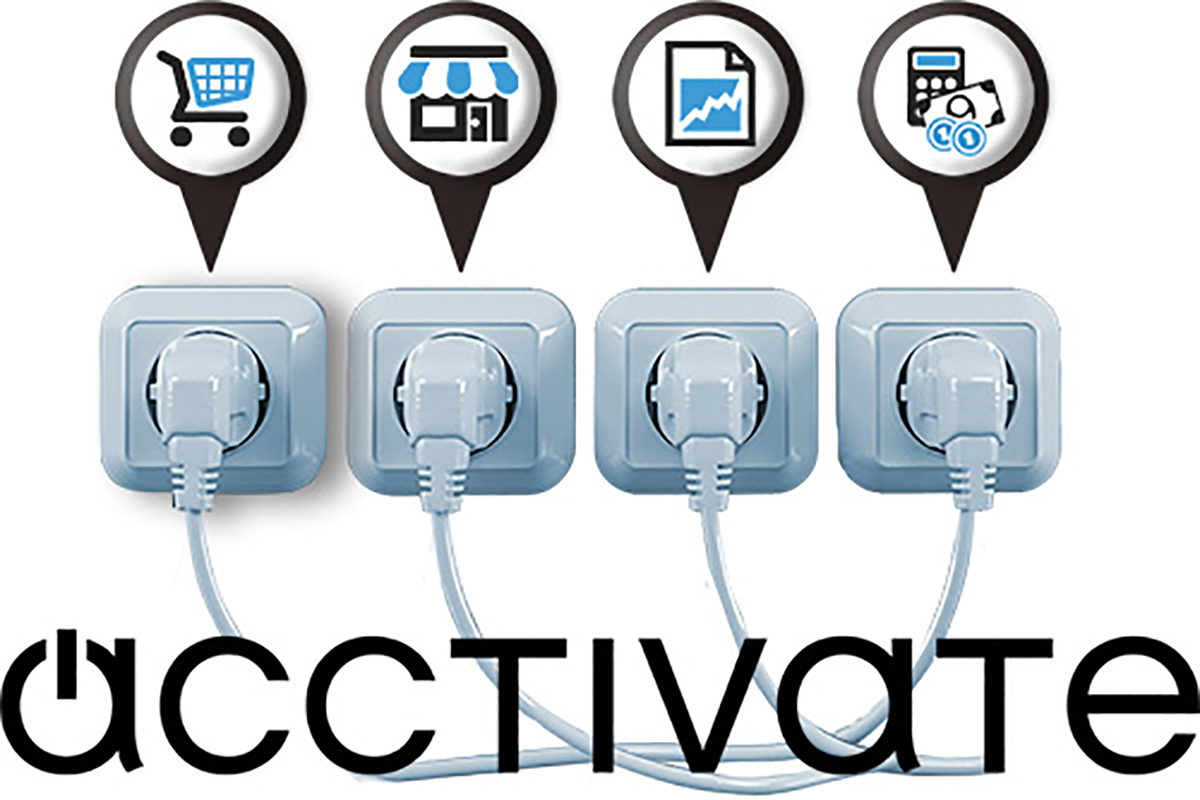 QuickBooks Online has very simple order management, while QuickBooks Desktop has more features for tracking and fulfilling sales orders.  Crystal Clarity plugins are now integrated with the Acctivate for QuickBooks Desktop, and we are adding direct integrations to QuickBooks Desktop and QuickBooks Online.
Graphics Design Management, Quality and Regulatory Compliance rely on the digital signatures captured in Crystal Systems
Crystal Systems Core uses the comparison tools and audit trail in Ziflow for documenting the regulatory compliance of your labels.  In addition, Ziflow has features to manage every part of your content review and approval process
The marketing team can do Markups and Annotations on hundreds of different file types, to provide crystal clear feedback using visual markup tools and text.
For automatic side-by-side comparisons of document versions, Ziflow can't be beat. The pixel-level auto-compare is incredibly accurate and fast, giving you the confidence that nothing changed unexpectedly.
User-friendly workflow and document management with enterprise-grade security for quality records and corporate files, all with 21CFR11 compliance.
Build a new store, or attach your current e-commerce to the Crystal database for full control of your product information.  For Omnichannel sellers on Amazon and Ebay, our system integrates inventory levels and sales with the click of a button.
With Shopify's ecommerce software, you get one unified platform to run your business with ease.
Shopify is the cloud platform with all the eCommerce and point of sale features you need to start, run, and grow your business.  Sell online with your eCommerce store, and social media, and in-person with point of sale.  Market your business with built-in tools that help you create, execute, and analyze campaigns on Facebook and Google.
This all-in-one software is built for the serious entrepreneur, bursting with features, mobile-ready themes, latest SEO standards and marketing tools to help you increase conversion rates.
Create a unique, limitless, and engaging shopping experience  with Magento. The rich, out-of-the-box features, and an unlimited ability to customize, has made Magento Commerce an engine for growth in small, medium or enterprise business.
Magento is installed on your server and is supported by a global ecosystem open-source developers.
Magento Commerce offers a one-of-a-kind eCommerce solution with enterprise power, unlimited scalability, and open-source flexibility for B2C and B2B experiences.  For companies that want full control and customization, Magento allows you to create unique, full-lifecycle customer experiences proven to generate more sales.
3Dcart, WooCommerce and BigCommerce are just a few of the other carts we integrate with.  The popular carts can get product updates from Acctivate, and send their sales directly into Quickbooks.
If your cart is not on the list already, we can integrate products and sales with almost any shopping cart.
Amazon and eBay have the potential to connect you to millions of consumers.
The easiest way to start a Natural Products business is to send your inventory in bulk to an Amazon fulfillment center. As your orders come in, Amazon then packages and ships each individual order for you.
Of course, you can also ship Amazon and eBay sales yourself.
Both marketplaces are supported out-of-the box.